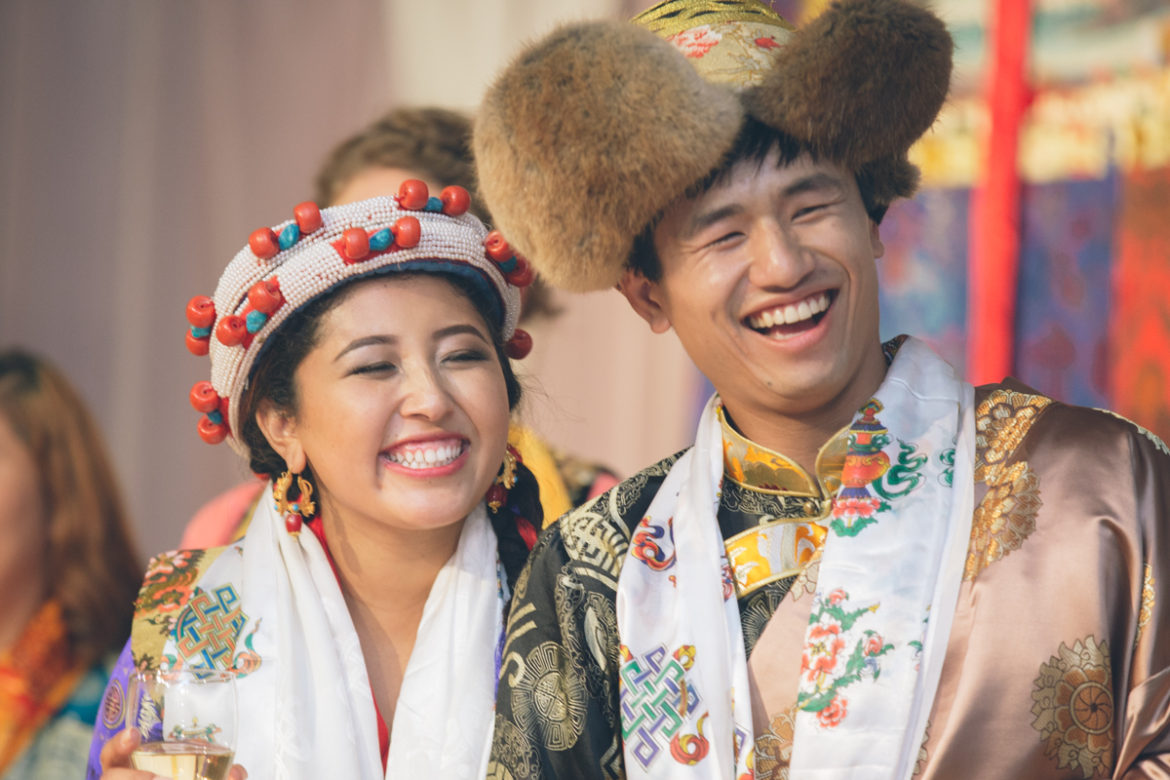 Casey + Chemi = Wedded Bliss
A Traditional Tibetan Buddhist Marriage
July 29, 2016
We were asked to join forces with some amazing vendors to bring together the details surrounding Casey + Chemi's Big Day! Jumping into the process just a few short weeks before the festivities kept us on our toes!
Part 1 of the day began at

Bell Ainsworth Jenkins

Estate

 with a gorgeous morning ceremony. The couple celebrated their nuptials led by Steve of

A Beautiful

Ceremony NW

. The families enjoyed the day in a wonderful historic location. Aniko Productions team Rebecca and Jerome capture stunning images of their beautiful day. 







Part 2 of the Big Day was a Traditional Tibetan Buddhist Ceremony. With a full costume change into Traditional Tibetan Marital clothing, from scratch Catering using traditional recipes, spices and preparation. The end result, eye catching designs and Curries with Sweet Rice that smelled delicious!
Experiencing their traditions, the vivid color scheme, the details and energy was all AMAZING! With a 400 Guest count this couple was surrounded with love from near and far.




The Scarf Ceremony – Guests presented silk scarves to the couple as well as their families.



Performances were executed by the Bride's Uncle Jamphel who flew in from Switzerland, as well as Tashi Dhundup.



True emotion! The Wedding Cake provided by Lamb's Market Bakery. One of our favorites, a slice of this scrumptious almond poppy seed cake with marion berry filling, YUM!

The Couple also joined in on some Photo Booth Fun!
Part 1
MUAH: GLAMbeauty Bar
Part 2:
Photo Booth:
Happymatic